Mother's Day is May 12th
We Are Only Offering Designer's Choice Arrangements For This Mother's Day Holiday.
Thank you!
Our love for mom grows like flowers. Why not give her a symbol of this love with a beautiful bouquet of Mother's Day flowers? At STEMS FLORAL, we can design something to tailor match your mom's style. Flowers are the gift that will truly brighten her day and put a smile on her face all week long.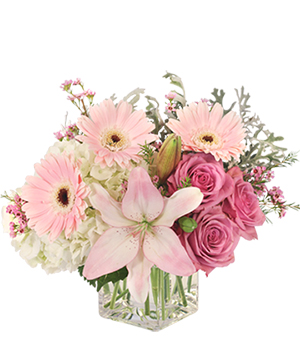 Quiet Dawn
Bouquet
Just as the sun begins peeking over the horizon, delicate ribbons of pink marble the sky and a hush falls over the world. Soft pink gerberas and roses whisper gently in the dawn of a new day and pink lilies awaken the senses with their sweet scent. Quiet Dawn embraces the beauty of new life and tokens of gratitude.
$50.00, $60.00, $70.00
Shown at $60.00
More Info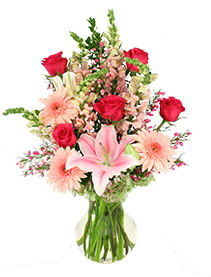 Unconditionally
Bouquet
$70.00, $85.00, $100.00
Shown at $85.00
Shown at $85.00
More Info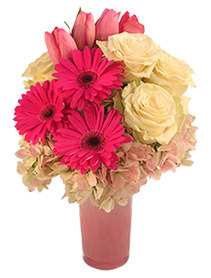 Kindness
Bouquet
$60.00, $70.00, $85.00
Shown at $70.00
Shown at $70.00
More Info
Polka Dot Posies
Bouquet
$55.00, $65.00, $80.00
Shown at $65.00
Shown at $65.00
More Info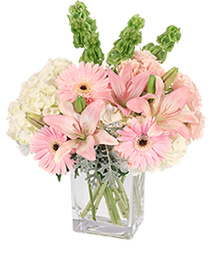 Pink Princess
Vase Arrangement
$60.00, $70.00, $80.00
Shown at $70.00
Shown at $70.00
More Info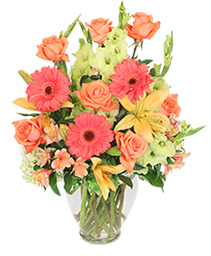 Brilliance
Bouquet
$80.00, $100.00, $120.00
Shown at $100.00
Shown at $100.00
More Info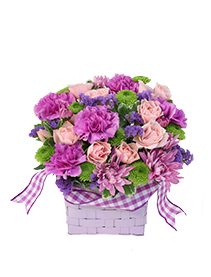 Purple Patchwork
Basket
$40.00, $45.00, $55.00
Shown at $45.00
Shown at $45.00
More Info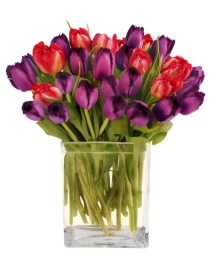 Royal Amethyst
Arrangement
$115.00, $125.00, $140.00
Shown at $125.00
Shown at $125.00
More Info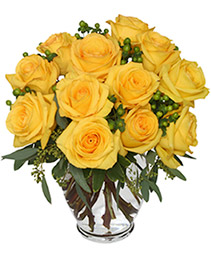 Good Morning Sunshine
Roses Arrangement
$75.00, $85.00, $100.00
Shown at $85.00
Shown at $85.00
More Info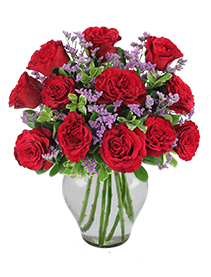 Always and Forever
Garden Roses Bouquet
$90.00, $100.00, $115.00
Shown at $100.00
Shown at $100.00
More Info